Our indulgent daily breakfast was put together by one of the best culinary advisors in Israel. Our breakfast includes a range of Israeli and Mediterranean flavours with a selection of: breads, cakes and home-baked pastries, healthy salads, a range of different cheeses, home-made omelettes and quiches, special dishes from the German-Jewish kitchen, natural juices, selection of coffee and herbal teas.
Price per person – 85 NIS
Breakfast hours:
Sundays – Fridays 07:00 am – 09:30 am
Saturdays and Holidays 07:00 am – 10:00 am
Kosher breakfast under the supervision of the Nahariya Rabbinate.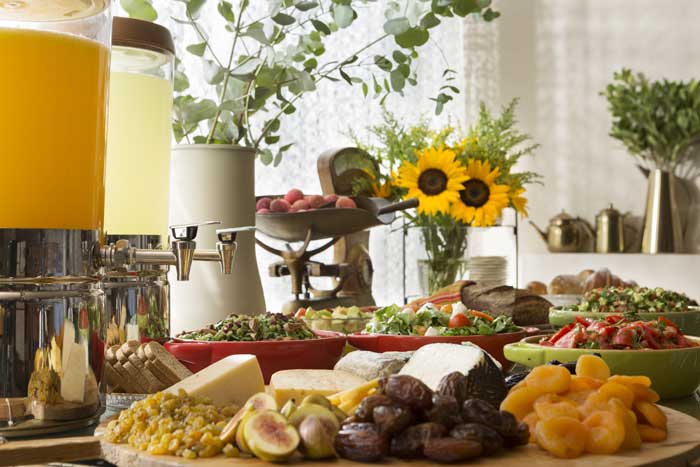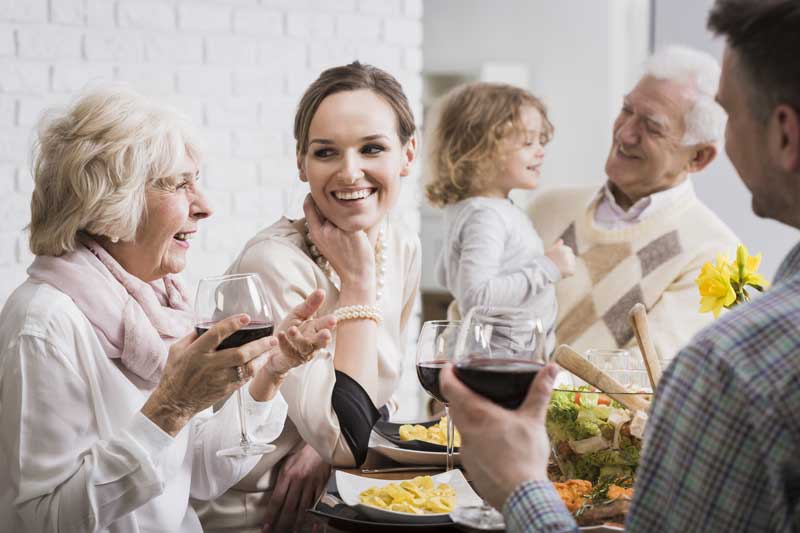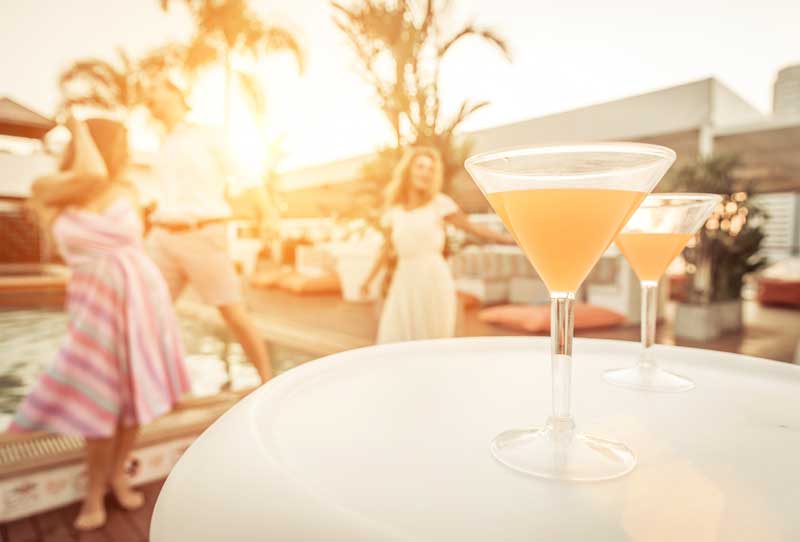 At the beginning of the 20th century, Nahariya was a vibrant town and a leisure spot for members of high society of Israel and the world. Dancing waltzes to orchestras were part of everyday life. Today the Shtarkman Erna Hotel revives this tradition by hosting exclusive boutique events.
The hotel lobby, dining hall and the orchard have capacity for max. 60 guests.  They are ideal venues for your cocktail party, social event, family celebrations, birthdays and more… You are welcome to use our well-equipped meeting room that can also be used as a private screening room. The room has a comfortable capacity of 25 people.
We invite you to experience a magical hour, true to Yikes tradition of "Kaffee mit Kuchen" (coffee and cake) in our hotel lobby.
A selection of teas, coffee, wine, apple strudel with Schlagsahne (cream), baked according to the secret family recipe, strawberries, cakes, biscuits and vegetable snacks.
The design of Shtarkman Erna Hotel's lobby is a combination of new and old elements integrating personal and historic details: A 100-year-old piano, a well-stocked library with books in various languages and photos from the family's private collection. Unwind with a cup of coffee, apple strudel and a good book in your hand.
Learn more about the unique and inspiring story of the hotel. You can even put your chess skills to the test.
Price per person 65 NIS
Fridays between 05:00 pm – 06:00 pm